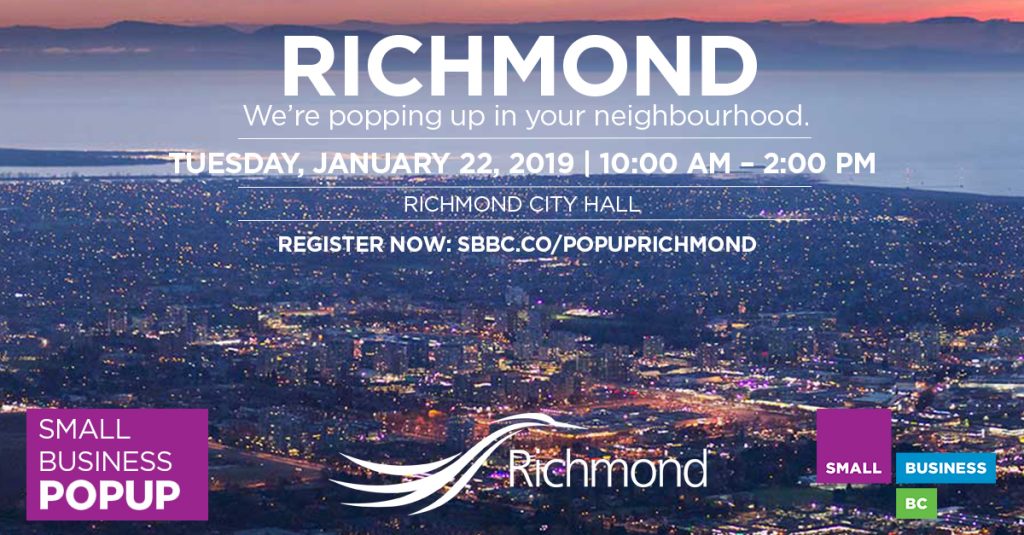 Join us on Tuesday, January 22, 2019 for a Small Business Pop-Up, hosted in partnership with Small Business BC. Learn about the key steps to start-up or grow a business, as well as the support services available to you every step of the way. Free one-on-one business advisory sessions are also available on a first-come, first-served basis.
Event Details
Small Business Pop-Up
January 22, 2019
10:00 am – 2:00 pm
Richmond City Hall, 6911 No. 3 Road, in the main lobby
Registration: The pop-up is free to attend. Registration is required to access one of the limited free one-on-one business advisory sessions: https://smallbusinessbc.ca/event/richmond-popup/.
We hope to see you there!