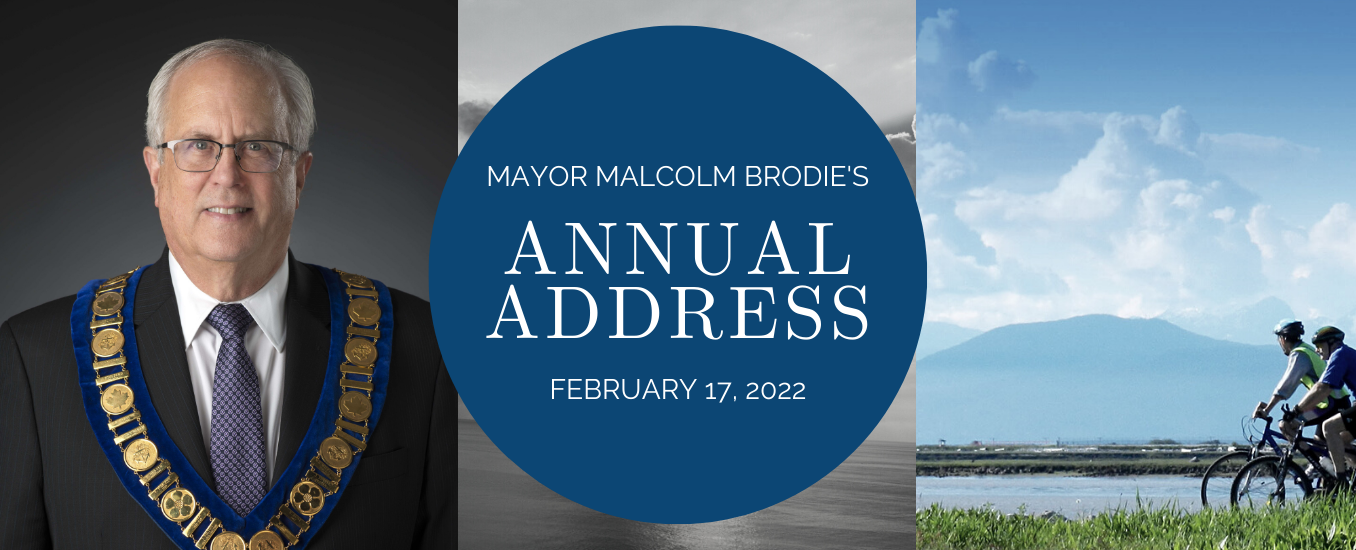 Presented on February 17, 2022
Creating and maintaining a sustainable community is more important than ever. The impacts of the pandemic and climate change have presented challenges that require unprecedented planning, innovation and leadership. Sustainability has become about more than just concern for the environment. It also involves ensuring a vibrant economy and appropriate infrastructure for a safe and resilient community while protecting our diverse culture. It is a focus that will remain front and centre for a long time to come.
City of Richmond Mayor Malcolm Brodie looks back on some of the big issues that impacted our City in 2021, actions taken to support and maintain a sustainable community, and what lies ahead as we move with optimism into another challenging year.
Read Mayor Malcolm Brodie's Annual Address:


 Richmond: Ensuring a Sustainable Future