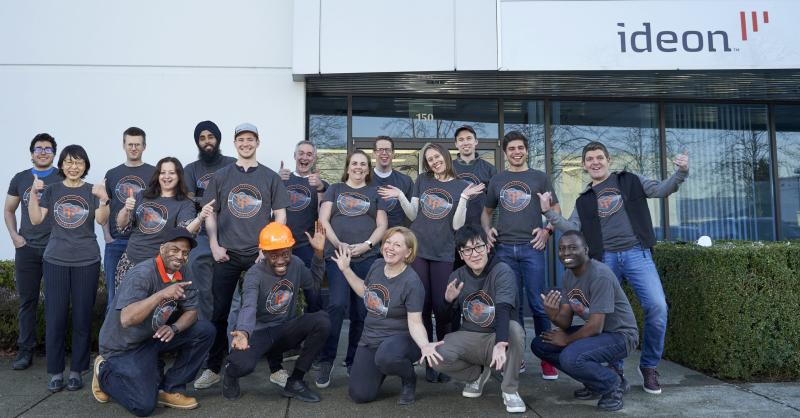 Ideon Technologies Raises $21M Series-A Financing to Accelerate Supernova-Charged Subsurface Imaging Solution for Critical Mineral Discovery (Team Members Pictured Above)
Below is a collection of local news success stories that showcase both innovation and resilience. Don't forget to use the hashtag #RichmondHasHeart when sharing your stories.
The rich culture and true coastal lifestyle of Richmond, British Columbia is on full display in the upcoming Season 8 finale of CTV's The Amazing Race Canada.
Global Newswire • September 14
The investment will expand Ideon's production capacity and accelerate the commercialization of its Discovery PlatformTM, which is helping to transform the critical minerals supply chain feeding the clean energy transition.
BC Technology • September 13
LUID Vision Labs, Inc., a designer and manufacturer or unique and innovative industrial vision cameras, announced that it will be showcasing a variety of its new camera technologies and innovations at VISION.
BC Technology • September 13
MDA Ltd. (TSX:MDA), a leading provider of advanced technology and services to the rapidly expanding global space industry, today announced it has been selected by Airbus One Web Satellites, LLC (AOS) to design and build Ka-Band steerable antennas.
Corvus Energy, the world's leading provider of zero-emission solutions for the maritime industry is pleased to announce that the Company has been selected to lead an IPN project – a program funded by the Research Council of Norway to promote innovation in the industry.
Corvus Energy • September 8
Labour forces: Robots, AI gaining more traction in the workforce
Diners at Richmond's Happy Lamb Hot Pot restaurant lift their meals from a robot and place them on their table.
BIV • September 2
Innovator Skills Initiative supports more tech jobs

More people from under-represented groups can join B.C.'s growing technology sector through the province's Innovator Skills Initiative.
Richmond Sentinel • September 2
Fine Choice Foods Launches Second Manufacturing Facility in Richmond

Fine Choice Foods, a market-leading producer of quality Asian-inspired foods, announced the opening of its second manufacturing facility, also located in Richmond, with a recent in-person celebration.
Wiarton Echo • August 30
Icicle Technologies Scores Upset Win at 2022 AgTech Breakthrough Awards for ERP Software of the Year

Food manufacturing ERP software company, Icicle Technologies Inc. (Icicle), today announced that it claimed the title of ERP Software of the Year at the 2022 AgTech Breakthrough Awards
Newswire • August 29
S&P Global Ratings affirmed its AA- long-term issuer credit and senior unsecured debt rating for Vancouver Airport Authority.