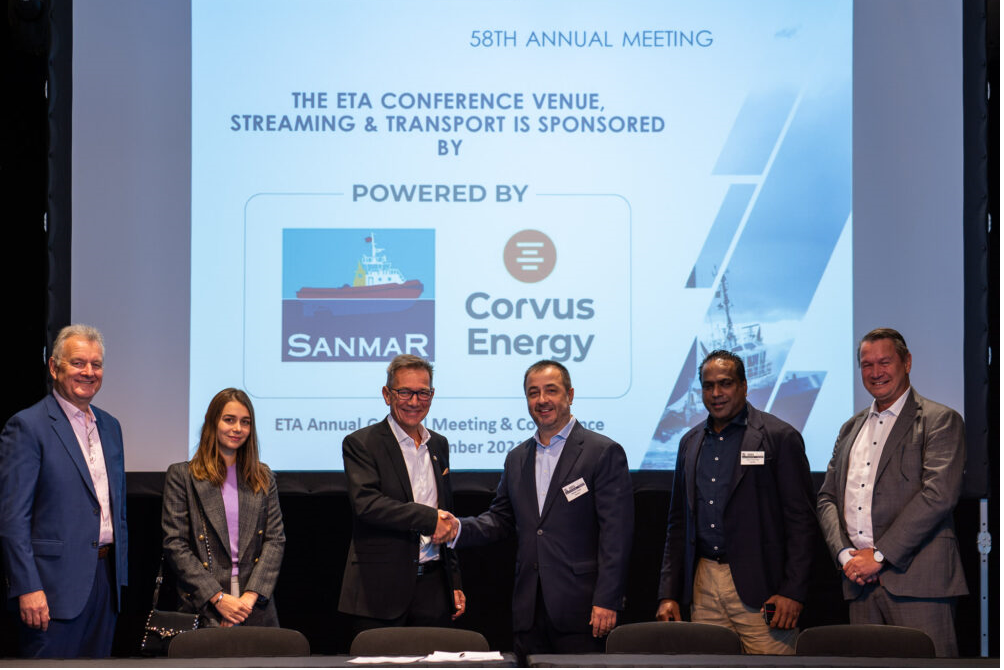 Sanmar Shipyards and Corvus Energy have signed a Memorandum of Understanding with the objective of equipping and building zero-emission and hybrid tugs. From Left: Gary Dockerty,  Ipek Gurun, Ronald Hansen, Ruchan Civgin, Vimal Choy and Roger Rosvold.
(Photo: Sanmar Shipyards)
Below is a collection of local news success stories that showcase both innovation and resilience. Don't forget to use the hashtag #RichmondHasHeart when sharing your stories.
Despite the challenges caused by COVID-19, a first-of-its-kind pilot project to capture industrial levels of CO2emissions from the Lafarge Canada cement plan in Richmond, B.C., has reached a major milestone.
Journal of Commerce • July 30
The nutritional gummies business is booming as people pay more attention to their health.
Business in Vancouver •  August 31
The founders and co-owners of Nature's Path — a family-operated Richmond company and one of the world leaders in organic food manufacturing and distribution — have recently made a $1 million donation to VGH & UBC Hospital Foundation.
VGH Foundation • August 25
IRDI System Inc. is receiving funding from the province's CleanBC Go Electric Advanced Research and Commercialization Program
Business in Vancouver • August 25
S&P Global Ratings affirmed its AA- long-term issuer credit and senior unsecured debt ratings on Vancouver Airport Authority.
YVR • August 19
The agreement has been signed during European Tug Owners Association Meeting held in Turku and aims to develop a new range zero-emission and hybrid tugs based on Robert Allan design.
Corvus Energy • September 2
MDA will be providing two redundant flight units (laser range finder – LRF) altimeters and one engineering development unit (EDU) LRF altimeter.
MDA • September 14
Richmond-based Organika Health Products Inc. has been awarded for innovation at the 2021 BC Food and Beverage Awards.
Richmond News • September 19