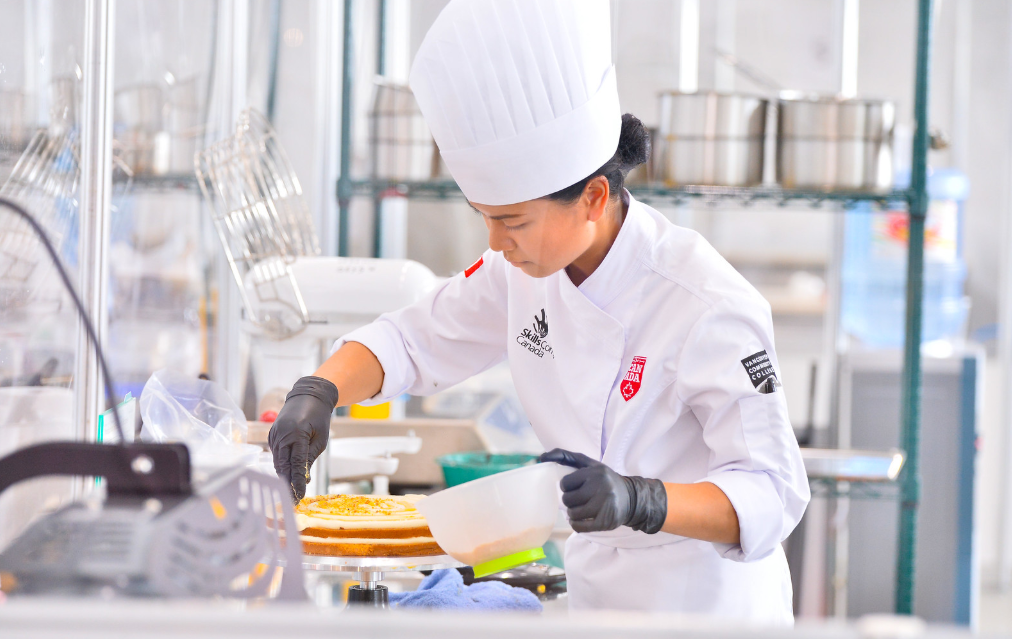 Photo submitted by Clarissa Roque
September's local business headlines highlight Richmond's diverse economy with stories ranging from award-winning jacket designs, pharmaceutical drone deliveries to a new coding centre opening in Steveston.
MDA, a Maxar company, announced that it has been awarded two contracts from the Canadian Space Agency for work on Phase A of the Gateway External Robotic Interfaces project.
BC Technology •  August 23
Richmond-based retailer London Drugs, Canada Post and InDro Robotics successfully complete drug delivery via drone.
Business in Vancouver • August 29
Corvus Energy is one of the most reputable suppliers of marine batteries and is considered a pioneer in the development of maritime energy storage systems.
BC Technology • August 30
A government-funded non-profit group tasked with linking Canadian academia and domestic technology startups has hit a major milestone.
Business in Vancouver • September 6
19-year-old Clarissa Roque travelled to Russia to compete in a World Skills competition.
Richmond News • September 9
A Richmond-based design grad has won bronze at an International design conference – with a jacket created to protect cyclists from autonomous cars.
Business in Vancouver • September 9
Crescent Custom Yachts has a Gregory C. Marshall designed Crescent 164' (50m) under construction in their shipyard in Richmond, BC.
Boating Industry • September 10
Tesla drivers can expect 20 new Tesla Superchargers coming to Richmond Centre this fall.
Richmond News • September 17
Video games and technology can have a bad reputation among parents, but Code Ninjas, a centre for learning to code, is opening with the goal to make video games educational.
Richmond News • September 17