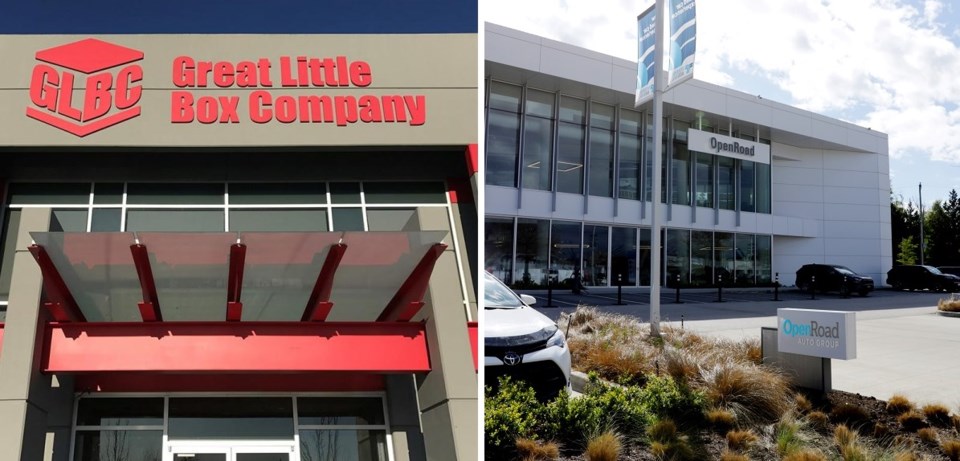 Great Little Box Company and OpenRoad Auto Group have yet again received an award as one of the Best Managed Companies in Canada.GLBC, OpenRoad Auto Group
Below is a collection of local news success stories that showcase both innovation and resilience. Don't forget to use the hashtag #RichmondHasHeart when sharing your stories.
Our world revolves around critical minerals and we're running out of places to easily find them. And when we do find these key minerals, we do it through traditional, carbon-intensive mining practices that increase our GHG emissions.
Innovate BC • April 7
"We are excited as everyone in Downtown Vancouver," said Nancy Small, CEO of Tourism Richmond.
The Richmond News • April 14
Sharadh Sampath's main motivation is to create a business model that donates all profits, promotes access to employment for those facing barriers to employment, and creates healthy and diverse meal options.
The Vancouver Sun • April 19
ZE PowerGroup announced its new placement of 8th place in the Chartis Research 2022 Chartis Energy50 Rankings for top Energy Fintech firms across the globe.
BC Tech News • April 27
The Richmond Night Market opened for its 2022 season, operating on its traditional schedule for the first time since 2019.
Global News • April 29
Pajo's Fish and Chips, located in the heart of Steveston, is a renowned local spot that has stood the test of time for nearly four decades.
Richmond Sentinel • April 18
Director of operations Shaena Furlong has been chosen to lead Richmond business organization.
Richmond New • May 10
Great Little Box Company (GLBC) and OpenRoad Auto Group both received awards for maintaining their "best managed" titles for their 10th and 11th year, respectively, in a row.
Richmond News • May 11