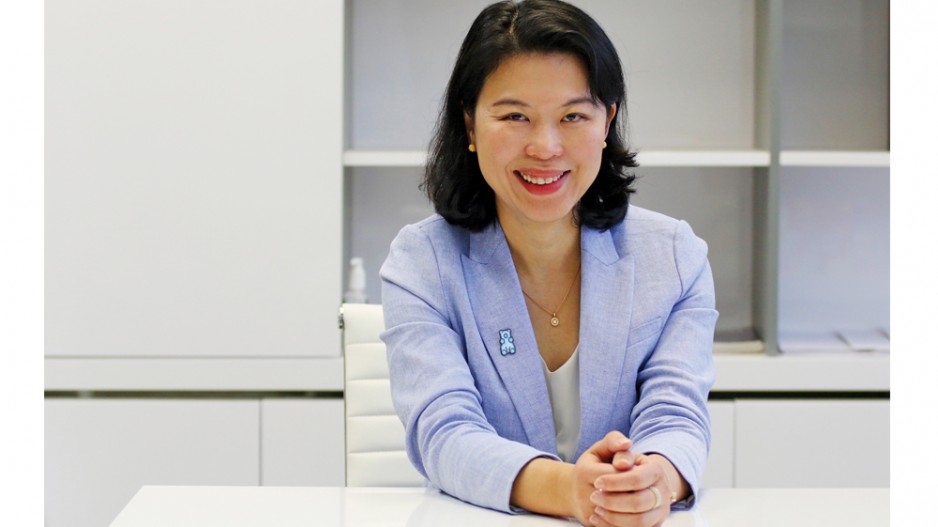 Herbaland co-founder and CEO Aisha Yang at the company's headquarters in Richmond | Rob Kruyt
Below is a collection of local news success stories that showcase both innovation and resilience. Don't forget to use the hashtag #RichmondHasHeart when sharing your stories.
Sprinkle's Gelato and Dessert House recently opened its doors in Steveston.
Richmond News • February 14
A program run by Richmond Cares, Richmond Gives (RCRG) has launched a new website with child care resources for families and local providers.
Richmond News • February 20
Purolator is experimenting with everything from battery-electric vans to e-bikes in its bid to become more sustainable.
Truck News • February 24
Aisha Yang is co-founder and CEO of Herbaland, Canada's largest vitamin gummies company. She is an active member of the Richmond Chamber of Commerce and a board director of the non-profit Help Change My City.
Business in Vancouver • February 25
Founded in Richmond over 30 years ago, Sandhar Trucking Ltd. has grown from its humble roots of a single truck.
Richmond Sentinel • March 1
Richmond's Zhu is a Grade 12 student at St. George's Senior School in Vancouver. He is also the chair of Canada's largest youth business conference, Prosper Vancouver, which is scheduled for June 4.
Richmond Sentinel • March 4
YVR said the airport is transforming its food and beverage program to feature more local, Vancouver-based brands.
Richmond News • March 5
Herbaland offering five scholarships to B.C. high school students this year.
Richmond News • March 6
MDA has secured special authorization from the Government of Canada to collect Synthetic Aperture Radar (SAR) satellite imagery over restricted areas in Ukraine.
BC Tech News • March 9