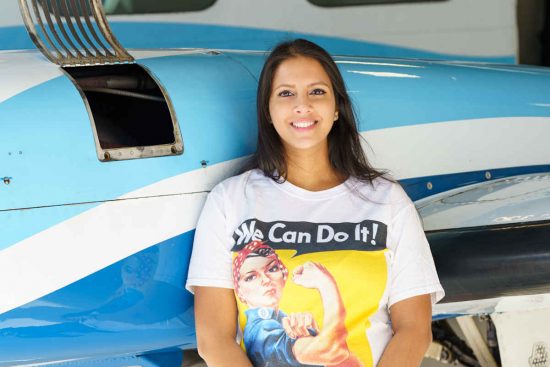 Alisha Sohpaul, a first generation Indo-Canadian, will be the lead for Iskwew Air's AMO (Photo: Iskwew Air)
Below is a collection of local news success stories that showcase both innovation and resilience. Don't forget to use the hashtag #RichmondHasHeart when sharing your stories.
Despite the pandemic, business has soared for Little Fox Bakehouse which opened in July 2019.
Richmond Sentinel • February 17
Other project designs included: Support device for yoga and meditation; Flexible and breathable body protection for boxing; Inflatable vest for deep water soloing (climbing); A personal floatation device for rowers
Business in Vancouver • February 19
Corvus Energy announced that it has reached an agreement with Seaspan Ferries Corporation for the first delivery of Corvus' Blue Whale ESS, to be installed onboard one of their cargo ferries.
BC Tech News  • February 22
Ocean Brands – a supplier of canned salmon and tuna – is partnering with Cleanhub, a sustainability startup, in a new recycling program called Tridi Oasis.
Richmond News •  February 25
Every year the Vancouver Airport Authority recognizes exceptional Sea Island businesses for their commitment, enthusiasm, and innovation in improving the environment with our annual YVR Green Excellence Award.
Richmond News • March 13
Alisha Sohpaul, a first generation Indo-Canadian, will be the lead for Iskwew Air's Aircraft Maintenance Organization (AMO)
Wings Magazine • March 17