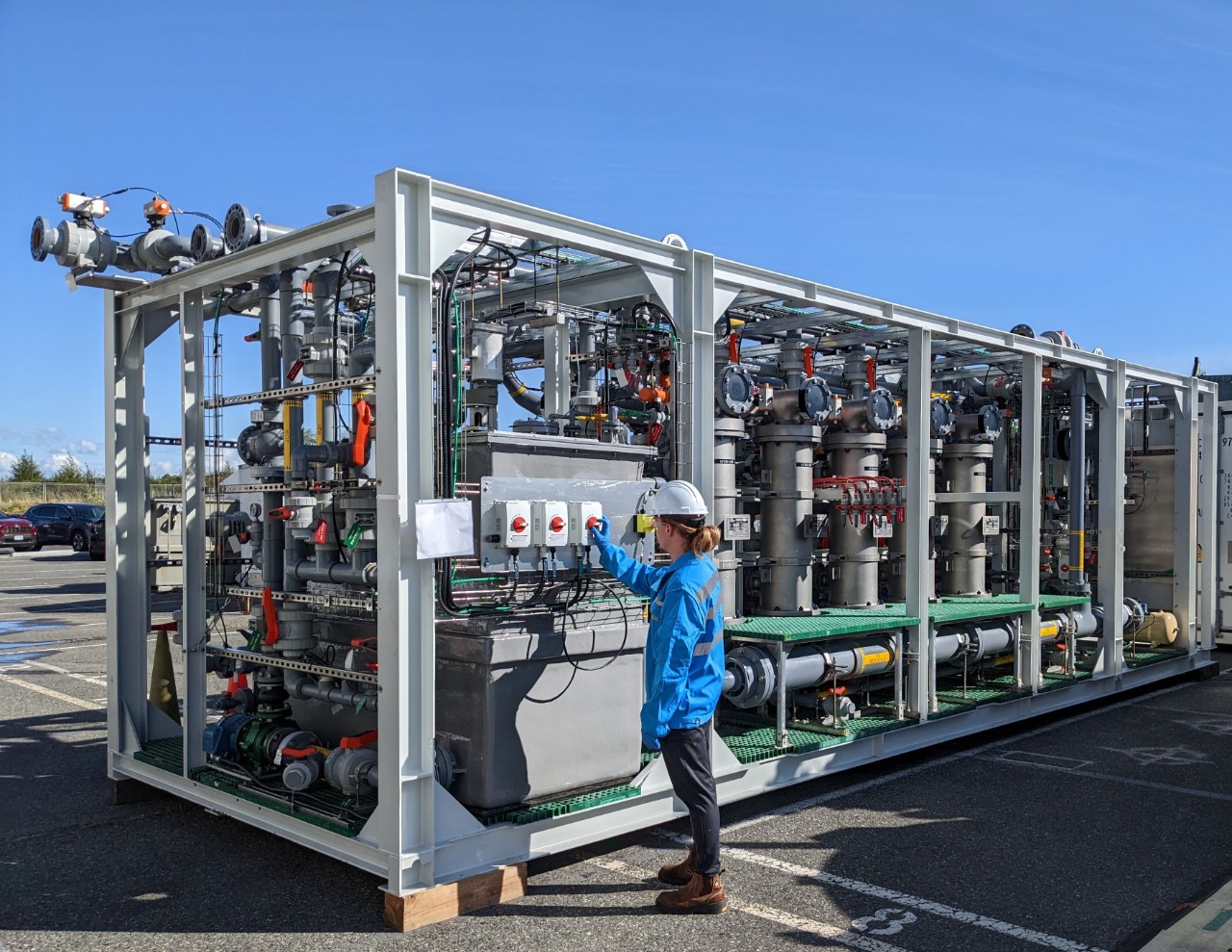 Saltworks Technologies Inc. in Richmond, BC.
Below is a collection of local news success stories that showcase both innovation and resilience. Don't forget to use the hashtag #RichmondBiz when sharing your stories.
Saltworks' advanced technologies help to reuse water, keep our environment safe from pollutants in industrial wastewater, and produce lithium for use in batteries.
Government of Canada • May 19
Ideon is a world pioneer in cosmic-ray 
muon tomography, 
providing x-ray-like imaging of density anomalies down to 1 km beneath the Earth's surface, using the energy from supernova explosions in space
Ideon Technologies • May 17
Lafarge Canada • May 15
HME Home Health • June 15
A new program launching this fall around the province is designed to attract young people to manufacturing, where skilled workers are in demand.
Richmond unveils west coast's first river trash skimmer
In acknowledgement of World Oceans Day on June 8, the City of Richmond took its own steps to reduce the amount of waste in waterways with the installation of a new trash skimmer in the Fraser River – the first device of its kind to be installed on the west coast of North America.
City of Richmond News • June 8