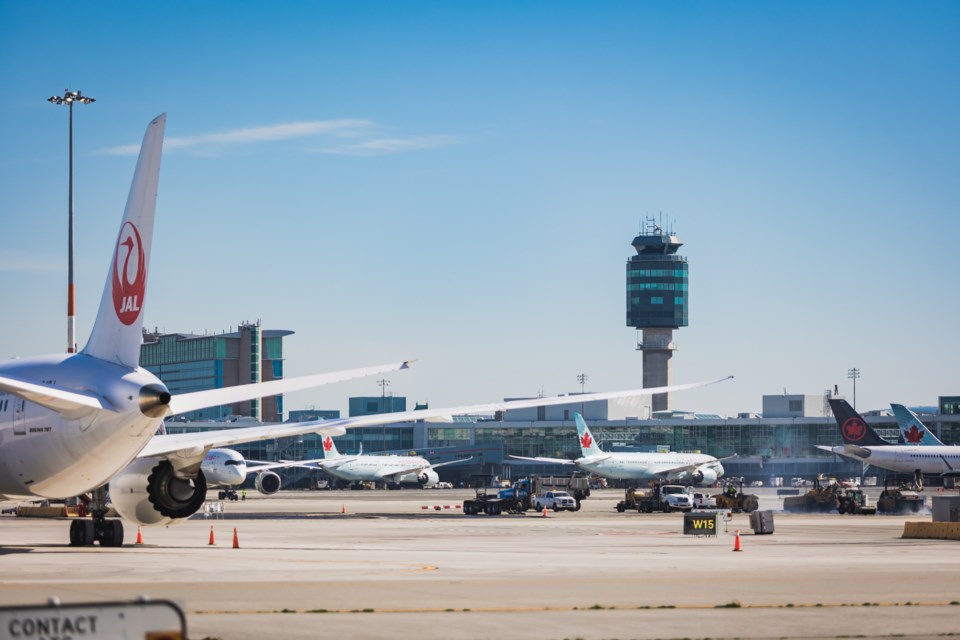 YVR has announced that its expanded international terminal, also known as Pier D, is now fully operational.
Below is a collection of local news success stories that showcase both innovation and resilience. Don't forget to use the hashtag #RichmondHasHeart when sharing your stories.
With record high rents and galloping inflation, more Richmond food entrepreneurs are sharing kitchens to save money but find the benefits aren't just financial.
Richmond News • June 17
While many businesses are seeing a shaky recovery from the pandemic, gaming arcades in Richmond are in full swing – almost.
Richmond News • June 11
YVR has announced that its expanded international terminal, also known as Pier D, is now fully operational. The expansion puts Pier D at nearly 300,000 square feet, and it offers eight new gates that are expected to add capacity and flexibility to accommodate large aircraft.
Richmond News • June 9
Richmond's Versante Hotel has been selected as one of five finalists in the 2022 Canada's Best Restroom Contest, hosted by Cintas Canada
Richmond News • June 9
Nominations are open for the Richmond Chamber of Commerce's 45th annual Business Excellence Awards.
Richmond Sentinel • June 6
More than 20,000 lights throughout the Vancouver International Airport terminal have been upgraded with new LED bulbs. The upgrade is expected to decrease the airport's electricity use by 2.8 gigawatt hours per year, which is the equivalent of powering 255 B.C. homes
Richmond Sentinel • June 3
Minister Sajjan announces $7M funding for two Richmond businesses
A total of $7 million will help two Richmond-based energy efficiency businesses create jobs and services to solve local and global challenges, said International Development Minister Harjit Sajjan, outside of FPS Food Process Solutions in Richmond.
Richmond News • May 30
The demand for homes in Richmond is rapidly growing, with a population increase of nearly six per cent in the last seven years. Bespoke Builders is a local company owned by Raymond Huang, a construction and interior design expert, and brothers Jordan and Jason Su who have expertise in civil engineering and urban planning
Richmond Sentinel • May 27
Organika has been exporting since 1996, but international sales have exploded since the brothers entered the picture around 2013, Aaron Chin says, adding that annual revenue has since increased to more than $70-million from $10-million. He's expecting to surpass $100-million in 2023.
The Globe and Mail • May 26
The City of Richmond has been installing EV chargers in public places. Currently, there are 51 stations available for public use, and the city plans to increase that to 58 by next year.
Richmond News • May 23
RecycleSmart is honoured to be recognized by Sustainable Development Technology Canada (SDTC) as one of Canada's Sustainability Changemakers. With the support of SDTC over the past 3 years RecycleSmart launched the Pello smart waste solution which increases waste and recycling collection efficiency and reduces the contamination of recyclable materials using AI and Machine Learning.
Recycle SMART News • May 18
A $3 million donation to KPU allowed the creation of two research positions. Textiles design expert Stephanie Phillips will be doing research at Kwantlen Polytechnic (KPU) into how to make the apparel industry more sustainable.
Richmond News • May 17