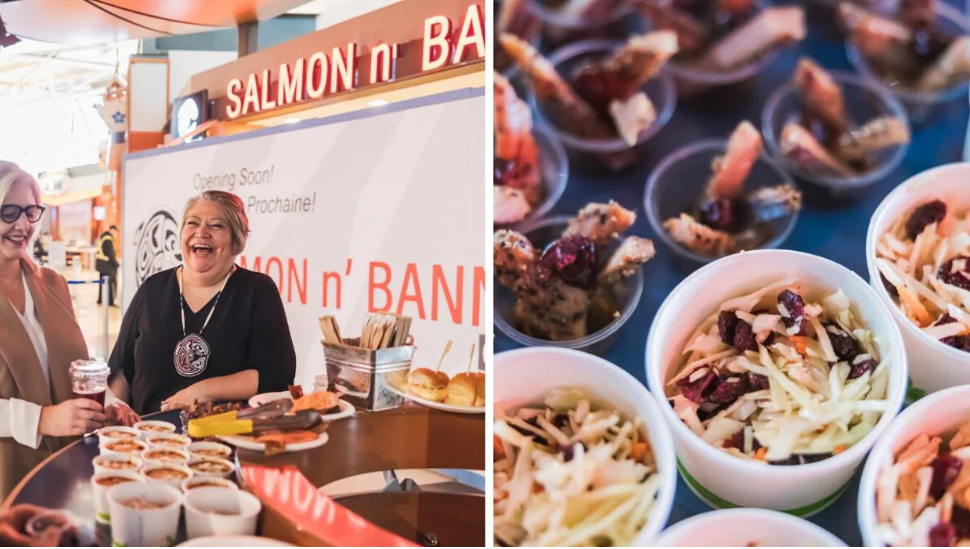 Inez Cook, owner of Salmon n' Bannock at the opening at YVR. (Image credit: Narcity Vancouver)
Below is a collection of local news success stories that showcase both innovation and resilience. Don't forget to use the hashtag #RichmondHasHeart when sharing your stories.
Salmon n' Bannock, close to False Creek, is Vancouver's only Indigenous-owned and operated restaurant. They recently expanded, opening up and brand-new location for all the travellers out there.
Narcity Vancouver • January 6
The Japanese discount store giant is holding a soft opening ahead of its grand opening next week.
Richmond News • December 31
Ryoshi Market hosted a grand opening last week at its Bayview Street location, near Third Avenue.
Richmond News • December 28
HiFive Chicken has taken over the former Taco Del Mar near No. 5 Road and Steveston Highway
Richmond News • December 27
Last week, Brenda Bailey was named the new minister of jobs, economic development, and innovation for the Government of British Columbia (BC).
Betakit • December 14
Food Logistics named Icicle ERP as one of the winners of its 2022 Top Software & Technology Providers award. I
Newsire • December 13