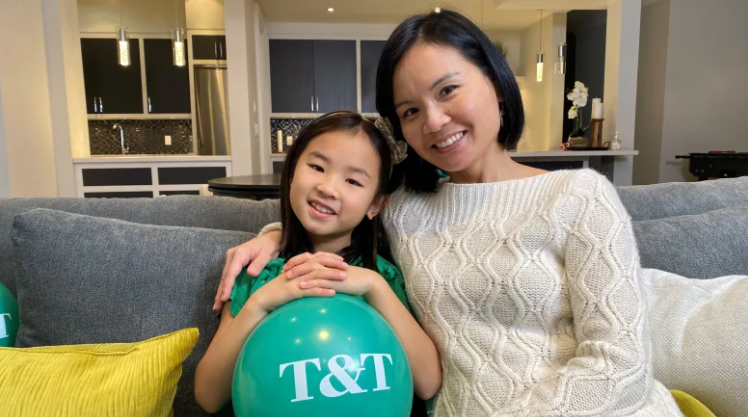 Tina Lee, the CEO of T&T Supermarket, right, says she is proud to introduce a diversity of food to Montreal and even recruited her daughter Kira to help with the announcement, which she made in French. (Submitted by CBC by Loblaw Companies Limited)
Below is a collection of local news success stories that showcase both innovation and resilience. Don't forget to use the hashtag #RichmondHasHeart when sharing your stories.
The first season of a DC drama series, Superman & Lois, was filmed in Richmond, Surrey and Delta and has poured more than $95 million into B.C.
Richmond News • December 13
Vancouver International Airport has signed a memorandum of understanding with Indigenous Tourism BC (ITBC), promising to develop a sustainable Indigenous tourism industry and raise awareness of B.C.'s diverse regions.
Richmond News • December 18
Founded by CEO Tina Lee's mother in 1993, the company is now Canada's largest Asian supermarket chain.
CBC • December 18
MDA Ltd. and ICEYE announced at the World Satellite Business Week event that they have entered into an agreement for ICEYE to supply an X-band Synthetic Aperture Radar (SAR) spacecraft for CHORUS, MDA's next generation commercial Earth observation mission.
BC Tech News • December 21
Icicle ERP has been honored for its ability to ensure a safe, efficient, and reliable global cold food and beverage supply chain.
Icicl Technologies • December 23
Fitness businesses and individuals can apply to have their products or services promoted in-store and online.
Richmond News • January 1
Liv'Ez Co. was announced as the Gold Prize winner for Spring Activator's Growth Challenge.
Liv'Ez • January 6
The chain, which is headquartered in Richmond, took the number two spot on the list of Best Places to Work in 2022 in Canada, released by Glassdoor as part of its annual Employee Choice Awards.
Richmond News • January 14