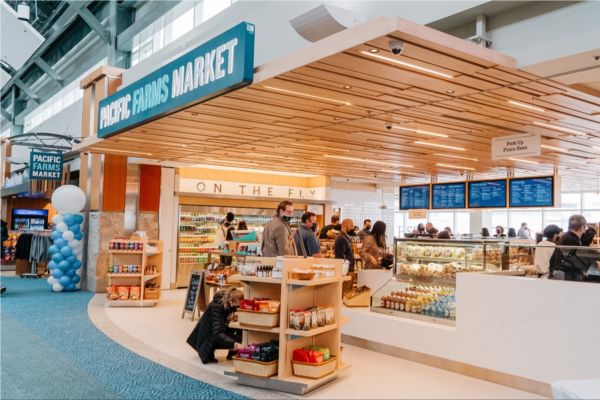 YVR welcomes Pacific Farms Market and local brands to airport (YVR)
Below is a collection of local news success stories that showcase both innovation and resilience. Don't forget to use the hashtag #RichmondHasHeart when sharing your stories.
The Richmond company's x-ray technology has the potential to save the world with some much-needed energy
Vancouver Tech Journal • January 19
NFI Group Inc. ("NFI"), a leading independent bus and coach manufacturer and a leader in electric mass mobility solutions, today announced that its subsidiary Motor Coach Industries ("MCI") has received a new order from Universal Coach Line ("Universal") for one battery-electric, forty-five-foot MCI J4500 CHARGE™ coach.
MCI Coach • January 20
YVR's journey to transform our food and beverage takes a huge step forward today with the addition of Pacific Farms Market to the terminal.
YVR • January 27
The site was set up by the Vancouver Fraser Port Authority with funding from the federal government to help address supply chain bottlenecks.
Richmond News • February 3
Angel Lam is a local artisan whose sustainable beauty brand Liv'Ez (Live Easy) Co. is catching eyes and winning awards for excellence in sustainable business practices. 
Richmond Sentinel • February 3
Grant to help company make investments in energy efficiency.
Business in Vancouver • February 3
The United Nations created an international environmental treaty to stabilize atmospheric greenhouse gases in June 1992. On Oct. 5, 2021, the International Civil Aviation Organization (ICAO), a UN agency, stated that "global civil aviation operations will achieve net-zero carbon emissions by 2050, supported by accelerated efficiency measures, energy transition, and innovation across the aviation sector."
Skies Mag • February 7
More than 50 new tourism projects throughout B.C. are receiving a total of $21.3 million for shovel-ready infrastructure projects.
BC Gov News • February 4
RecycleSmart has been recognized as one of BC's Top Employers and named to the inaugural Canada's Top 50 New Innovators award.
Recycle Smart • February 8
Opportunities to learn the skills needed to enter the video game development, visual effects and animation industry will be expanded and enhanced by a new collaboration between Kwantlen Polytechnic University (KPU) and the Centre for Entertainment Arts (CEA).
Education News Canada • February 9
Pandemic complicating business challenges for manufacturers, says expert.
Business in Vancouver • February 9
The fashion-focused NFTs give designers the opportunity to share their style with the digital world.
BC Business • February 10