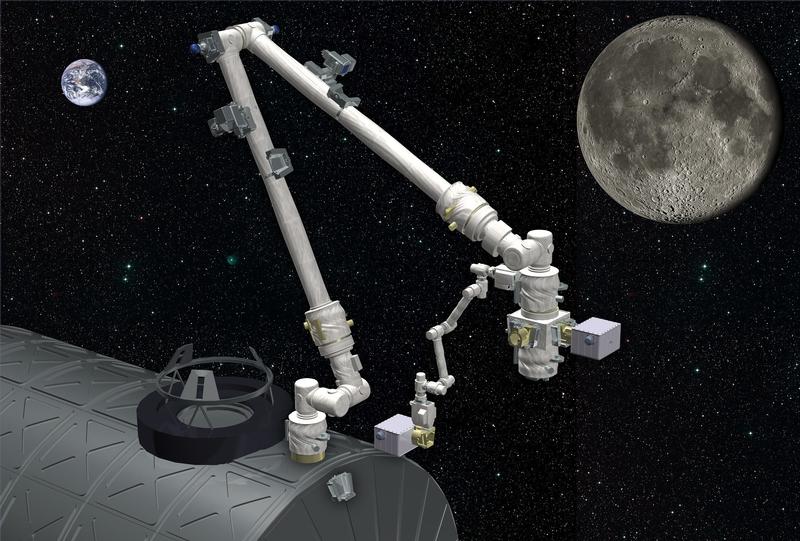 Photo: Canadarm3 artist rendering. (CNW Group/MDA Inc.)
Below is a collection of local news success stories that showcase both innovation and resilience. Don't forget to use the hashtag #RichmondHasHeart when sharing your stories.
MDA has been awarded a contract from the Canadian Space Agency (CSA) to develop Canadarm3, the third generation Artificial Intelligence (AI)-based robotic system destined for "Gateway", a lunar-orbiting international space station.
BC Tech News  • January 7
Richmond-based Vantage, innovator in real-time locating systems (RTLS) and contact tracing solutions, announced its production pilot at The Oxford Senior Care, a premiere private care home located in Abbotsford, BC.
Vantage • January 11
Other project designs included: Support device for yoga and meditation; Flexible and breathable body protection for boxing; Inflatable vest for deep water soloing (climbing); A personal floatation device for rowers
Richmond News • January 13
LUCI, a hardware and software platform that uses stereo vision, infrared, ultrasonic, and radar to enable power wheelchairs to 'see' their environment, was recently named one of Time Magazine's best inventions of 2020, as well as one of the greatest innovations of 2020 in the Popular Science Best of What's New 2020 list.
BC Tech News •  January 14
Every year the Vancouver Airport Authority recognizes exceptional Sea Island businesses for their commitment, enthusiasm, and innovation in improving the environment with our annual YVR Green Excellence Award.
YVR • January 20
Lafarge Canada has installed a carbon capture system at its Richmond cement plant
Richmond News • January 29
Created in collaboration with Richmond's Levy Show Service Inc., ReDesign is a live demonstration space exploring the future of safe events amidst a changing industry landscape.
Vancouver Convention Centre • February 10
Energy storage pioneer Corvus Energy is set to start development and production of sustainable, large scale maritime-certified hydrogen fuel cell systems.
Corvus Energy • February 2021