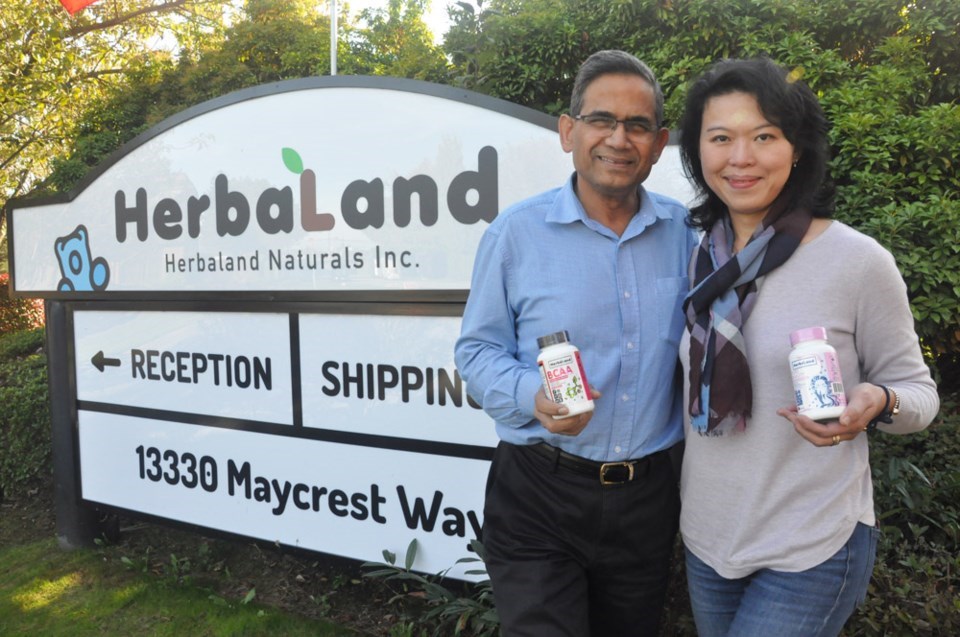 Richmond-based Herbaland co-founders Aisha Yang (right) and Musharaf Syed
Below is a collection of local news success stories that showcase both innovation and resilience. Don't forget to use the hashtag #RichmondHasHeart when sharing your stories.
The Integrated Marketplace Initiative links local cleantech companies with YVR, with more test sites following soon.
Van Tech Journal • December 5
Earlier this week, the Richmond Chamber of Commerce recognized the top business leaders in Richmond at its 45th annual Business Excellence Awards.
Starting and maintaining a business in B.C. just got easier with a new, more secure online service for registering and managing general partnerships and sole proprietorships.
Richmond Sentinel • November 25
Métis students will receive $7.1 million for expanded skills training
Corvus Energy, the leading supplier of zero-emission solutions for the ocean space, is very pleased to announce that the company won the prestigious Marine Technology Award 2022 at the Seatrade Award ceremony in London this week.
Corvus Energy News • November 10