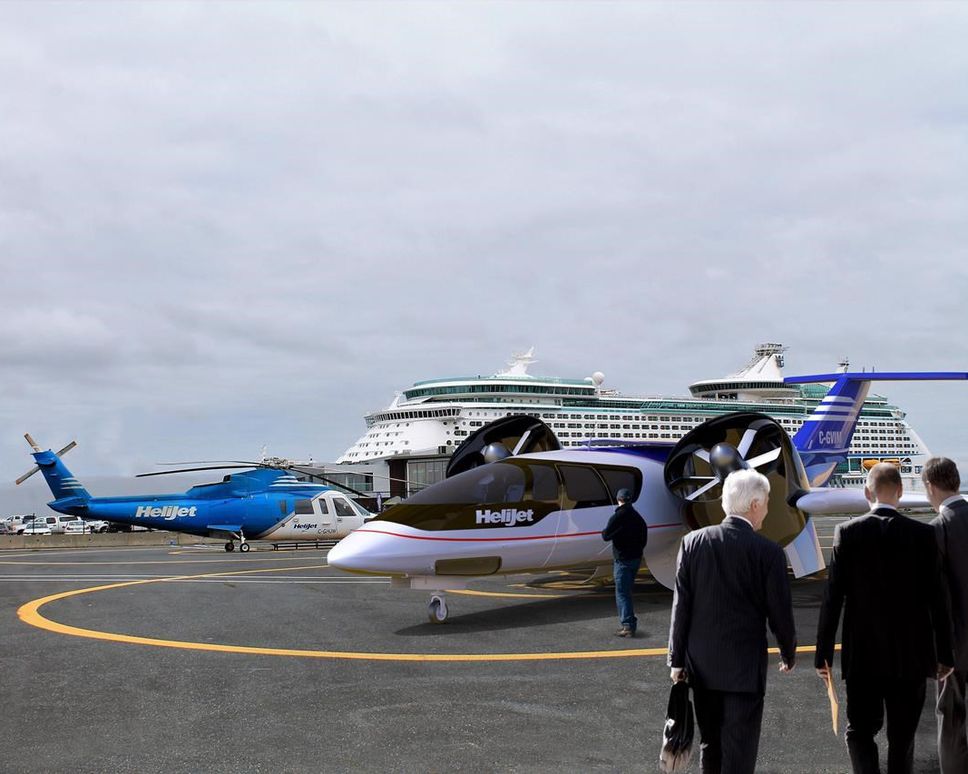 A proposed electric helicopter is seen in an undated artist's rendering handout image. Helijet, North America's largest helicopter airline, has announced it has partnered with Blade, a technology platform, in the project.  HO-HELIJET / THE CANADIAN PRESS
Below is a collection of local news success stories that showcase both innovation and resilience. Don't forget to use the hashtag #RichmondHasHeart when sharing your stories.
MDA Ltd., a leading provider of advanced technology and services to the rapidly-expanding global space industry, announced that it has been awarded a contract by the Canadian Space Agency (CSA) to undertake a Phase A initial design study for a Canadian Lunar Rover mission to the Moon.
BC Tech News • November 16
Richmond restaurants took home nine awards honoring the culinary excellence of Chinese and Taiwanese restaurants in Metro Vancouver.
Chinese Restaurant Awards • November 16
The drive raised $ 22,400 in cash and collected 1.5 tons of toys. This was a significant increase of toy donations from the community, and cash donations almost doubled thanks to the $ 10,000 donation for the dunk tank.
Voice Online • November 24
Led by muon tomography pioneer Ideon Technologies and in partnership with Simon Fraser University (SFU), Dias Geophysical, Microsoft, Fireweed Zinc, and Mitacs, the Earth X-ray for Low-Impact Mining project will enable mining exploration companies to identify density and magnetic anomalies with greater resolution and certainty up to 1 kilometre beneath the Earth's surface, much like X-rays and MRIs give us visibility inside the human body.
Digital Technology Supercluster • November 25
General Fusion Inc. is drawing yet another big-time capital injection from investors as the B.C. cleantech firm draws closer to commercializing its fusion power technology.
Business in Vancouver • November 30
North America's largest helicopter airline has announced its plans to add electric helicopters to its fleet in British Columbia.
The Canadian Press • December 2
The 44th annual Richmond Chamber of Commerce Business Excellence Awards has concluded, naming 11 recipients that represent the success of local business.
Richmond Sentinel • December 3
A vast parcel of commercial and light industrial properties adjacent to Richmond Oval has just been acquired for over $300 million, making it one of the largest land sale deals in British Columbia in 2021.
Daily Hive • December 8
The freighter was deployed earlier than planned in order to provide excess cargo as a result of regional flooding.
Business in Vancouver  • December 9