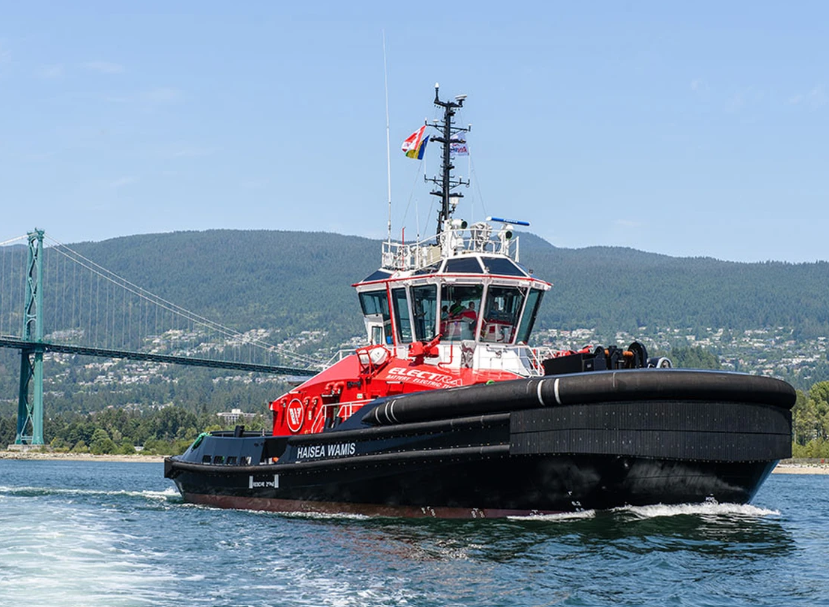 The all-electric HaiSea Wamis arrives in Vancouver harbour on July 8, 2023. PHOTO BY MIKE SAVAGE /for HaiSea Marine
Below is a collection of local news success stories that showcase both innovation and resilience.
The man credited with inventing the veggie wiener in the mid-1980s has a new venture that is exciting investors.
Business in Vancouver • August 15
Powered by Corvus Energy's Orca Battery, HaiSea Marine, a collaboration between the Haisla Nation and Seaspan, welcomed the arrival of the HaiSea Wamis.
The Vancouver Sun • July 16
The Paper Excellence Group, headquartered in Richmond, acquired Domtar in 2021 and Resolute Forest Products in March this year, making it one of the largest, if not the largest, forestry company in North America.
Business in Vancouver • July 28
Richmond-based Asian-themed grocer T&T Supermarket continues to announce new locations.
Business in Vancouver • July 27
General Fusion announced a new Magnetized Target Fusion (MTF) machine that will fast-track the company's technical progress.
Techcouver • August 9
Hong Kong-based Chow Tai Fook, the world's fourth-largest jewelry brand, has entered the Canadian market with a location in Richmond Centre.
Business in Vancouver • August 11