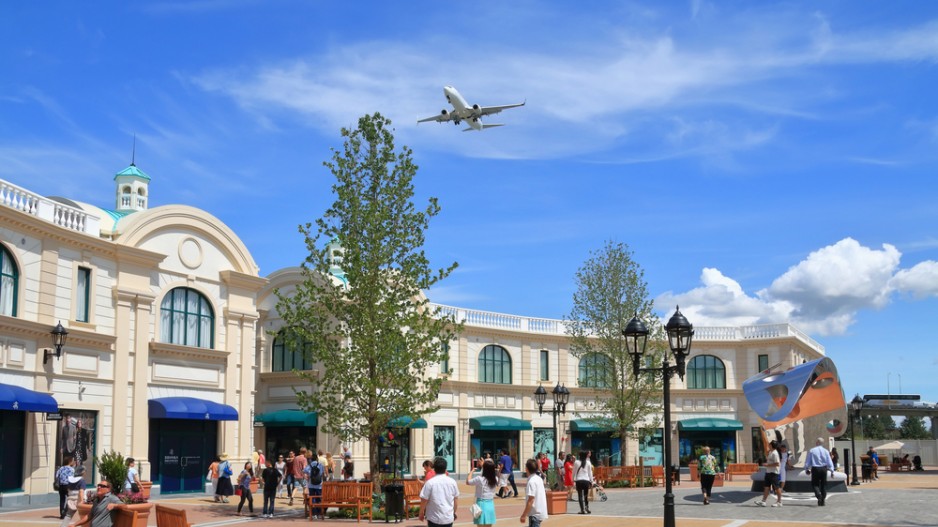 Read about Richmond's business collaborations, YVR maintaining one of the world's highest airport credit ratings and new designer outlets joining the McArthurGlen family in this month's Business in Richmond e-news.
The Canadian Agri-Food Automation and Intelligence Network will bring technology and agri-food companies together with academic partners to create new solutions that improve competitiveness and drive growth in both the agriculture and technology sectors.
Yahoo! Finance • July 26
Canada Infrastructure Bank and Lulu Island Energy Company today announced the signing of a Memorandum of Understanding formalizing their collaboration to develop a new district energy project in Richmond, British Columbia.
Newswire • August 1
Sure South Atlantic Ltd., a member of Batelco Group, a leading telecommunications provider and Richmond, BC-based Star Solutions, a global leader in mobile network infrastructure products, announced that they have expanded their partnership by delivering GSM and LTE mobile services to the Falkland Islands.
BC Technology • August 1
Shoppers will have a new excuse to hit up McArthurGlen, with a number of designer outlets set to make their western Canadian debut.
Business in Vancouver • August 6
Funding is part of $100 million investment in small- and medium- sized (SME) steel and aluminum manufacturers.
Newswire • August 7
Corvus Energy announces major investment from Shell Ventures to support the global development of its maritime energy storage solutions.
Corvus Energy • August 12
Vancouver Airport Authority maintains one of the world's highest airport credit ratings.
YVR • August 13
Richmond-based Graymont and Grupo Calidra have entered into an agreement to purchase the global lime and limestone business of the Belgium-based Sibelco group.
Global Legal Chronicle • August 15