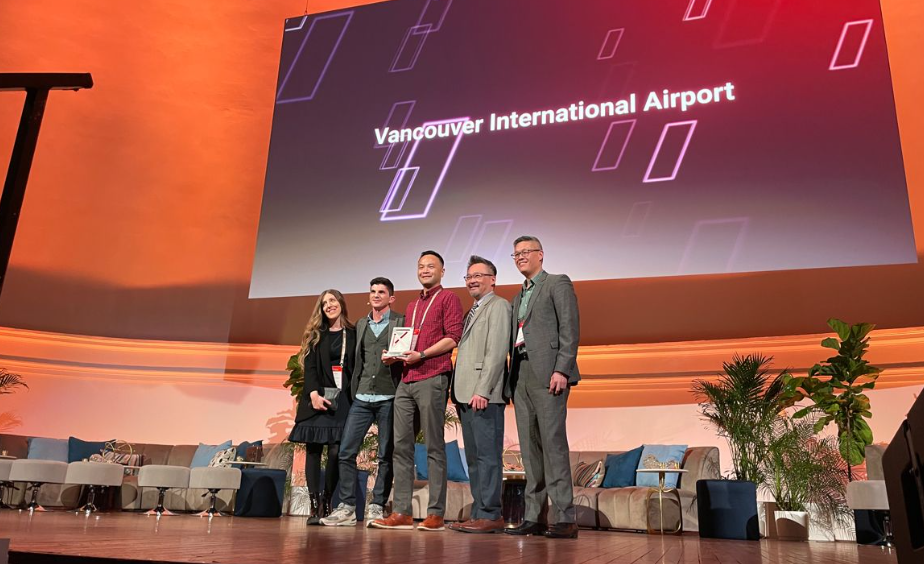 YVR, the winner of the Airport 4-20 Million Passengers Award at the Routes Americas Award 2023.
Below is a collection of local news success stories that showcase both innovation and resilience. Don't forget to use the hashtag #RichmondBiz when sharing your stories.
Returning in person for the first time since 2019, the City of Richmond is hosting its popular Capital Projects Open House, where residents and businesses can come out to City Hall and learn about new and on-going capital construction works in their neighbourhoods and throughout Richmond.
City of Richmond • April 6
Ontario-based Daan Go Cake Lab is coming to Richmond and is the first franchise location in B.C.
Richmond News • April 5
Richmond receives multiple financial honours
The City of Richmond has been recognized with multiple top honours for its financial reporting and budgeting by the C.D. Howe Institute and Government Finance Officers Association (GFOA) of the United States and Canada.
Richmond Sentinel • April 3
Richmond-based Herbaland, a leading nutritious gummy manufacturer in Canada, announced today that it plans to open another office and manufacturing space in Richmond.
We are excited to share that YVR has won a Routes America Award under the 4-20 Million Passenger category at the annual Routes conference in Chicago this week.
YVR News • March 28
Fairmont Vancouver Airport has been named the #1 Airport Hotel in North America for the ninth consecutive year and has climbed to #3 in the world at the annual Skytrax World Airport Awards.
Richmond Sentinel.  • March 20
Hundreds of companies in B.C. will benefit from an extension of the province's Interactive Digital Media Tax Credit, which will reduce costs for technology businesses while growing the sector and supporting a stronger, more innovative economy for British Columbia.
Richmond Sentinel • March 17