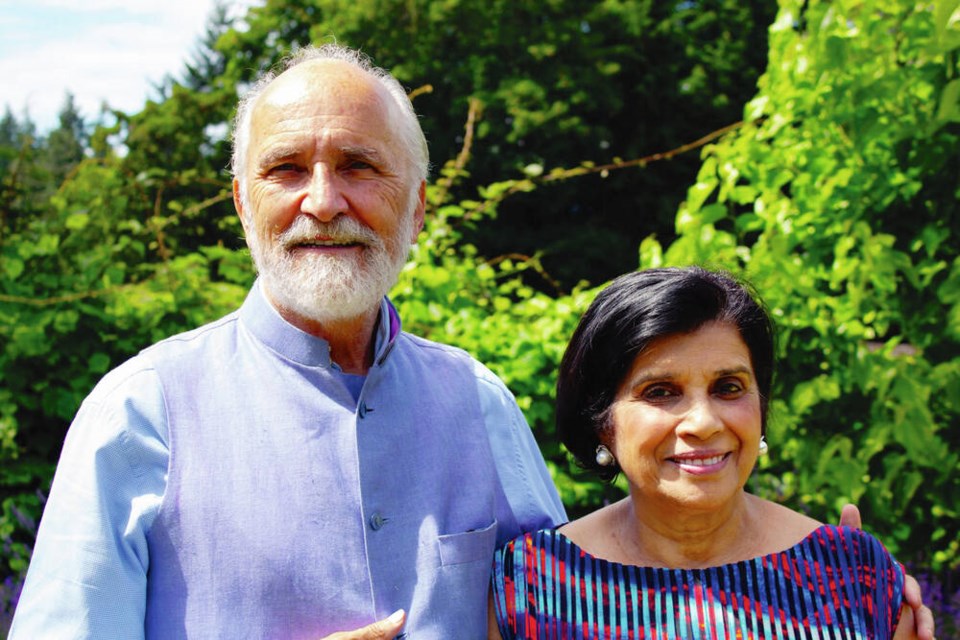 Arran and Ratana Stephens, founders of Richmond-based Nature's Path, have been named Distinguished Entrepreneurs by UVic's Gustavson School of Business. UNIVERSITY OF VICTORIA
Below is a collection of local news success stories that showcase both innovation and resilience. Don't forget to use the hashtag #RichmondHasHeart when sharing your stories.
A YVR report earlier this year suggested the airport could use some of the underutilized land on sea island to "help meet the need for large trade and transportation-related sites in support of B.C.'s economic recovery plans."
Richmond News • March 13
Kwantlen Polytechnic University has partnered with Feed BC and food service provider Compass-Chartwells to bring fresh, organic produce grown by KPU faculty and students to cafeterias across all KPU campuses.
The Link  Paper • March 19
The company will manufacture the tests at their facility in Richmond, B.C.
Canadian Manufacturing • March 21
Teara Fraser was honoured at 2022 BC Tourism and Hospitality Awards.
PQB News • March 25
ZE PowerGroup announced that it has won the Data Management Software of the Year award for 2022 at the recent Canadian Business Awards.
BC Tech News • March 31
The Helijet president and CEO has no connection to Ukraine or the couple he's offered to help. But when the war displaced millions of people, Danny Sitnam felt compelled to do something
CTV News • April 6
MDA announced that it is working with Lockheed Martin and General Motors to integrate MDA's commercial robotic arm technology on their planned human-rated lunar mobility vehicles.
BC Tech News • April 6
Arran and Ratana Stephens, owners of Richmond-based Nature's Path, were early leaders in both the organic food business and adopting a triple-bottom-line ­philosophy, which aims to support people, the planet and profit.
Times Colonist • April 7
Jeff Golby was the only executive in the charity sector to win a spot this year.
Richmond News • April 7
Remote control: London Drugs rolls out new 'Roll-E' robotic vehicle for curbside pickup.
Indro Robotics • April 13