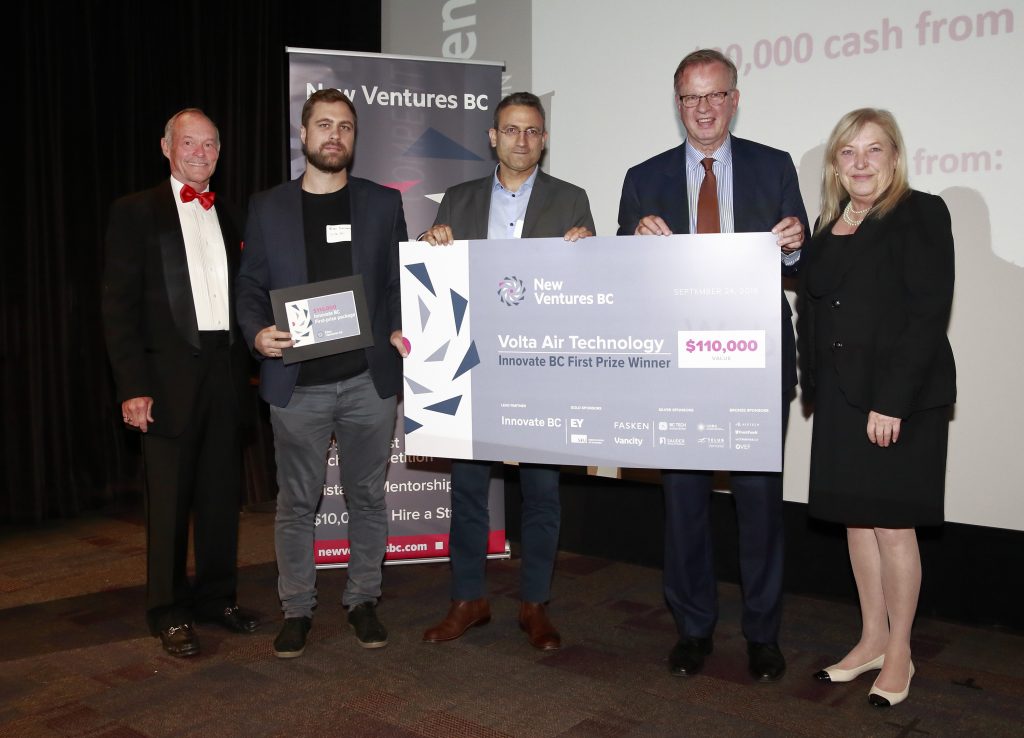 It's been six months since they won the New Ventures Competition presented by Innovate BC, one of North America's largest startup business competitions, and Volta Air is showing no signs of slowing down. The Richmond-based startup has created a cost-effective and sustainable refrigeration solution for the urban delivery market.
"The amount of greenhouse gas emissions that is generated from [urban deliveries] is huge and [drivers are] just adding more to that as more vehicles are out there for delivery," Volta Air CEO, Kris Malek told the Richmond News last year. "The online delivery and the online ordering of fresh products is becoming a huge market."
Volta Air sells refrigeration units that use rechargeable batteries or solar panels, so the delivery vehicle doesn't need to keep the engine running. With their innovative technology, they topped the 10 finalists that advanced to the final round of the six-month, four-round New Ventures competition – winning $110,000.
In addition to the prize money, Volta Air has taken advantage of additional funding opportunities to grow their business. They've received $5,400 through Innovate BC's Tech Co-op Grant Program to recruit and train two co-op students from Simon Fraser University. The first student worked on new product design and the manufacturing supply chain to effectively optimize their system efficiency. The second student was instrumental for the development and deployment of their cold chain tracking platform and improved their capabilities in data analytics. The second student was eventually employed by Volta Air as a key Application Engineer.
Do you see your company following in these footsteps? There are plenty of funding, mentorship, and collaboration opportunities available for Richmond businesses. Learn more at innovatebc.ca.
Read about other local businesses bringing innovation to the cleantech sector along with incentives and resources offered by visiting Richmond's Green Sector Profile.
—
Posted on June 19, 2019
In Partnership with Innovate BC