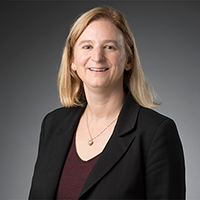 News released on 26 May 2022
The City of Richmond has appointed Serena Lusk to the position of Chief Administrative Officer, effective July 1, 2022.
Her appointment follows the announcement that George Duncan is stepping down as CAO for the City on June 30 after more than 30 years of service.
"After an extensive search across Canada, we are pleased to confirm that the best candidate for this important role is within our existing Senior Management Team," said Mayor Malcolm Brodie. "Not only does this demonstrate the strength of leadership within the City but shows the importance of succession planning and Council's commitment to recognizing and supporting the expertise and experience among City employees."
Mayor Brodie said Serena's exemplary leadership skills, vision and experience set her apart from other candidates. "We are delighted that she will be leading the organization to address important Council priorities and continue our commitment to make Richmond a strong, safe and resilient community," he said.
Serena joined the City of Richmond in 2005 and progressed through the organization, embracing management roles and growing responsibilities within the Community Services Division. She joined the City's Senior Management Team as General Manager of Community Services in 2017 and took on further responsibilities as the City's Deputy Chief Administrative Officer in 2020.
"I am proud to live in Richmond and, together with my husband Barry, raise our children here and be able to experience, first-hand, the engaged and diverse community," she said. "I look forward to serving the City and its residents in my new role as Chief Administrative Officer and am committed to ensuring the advancement of Council and community priorities for years to come."