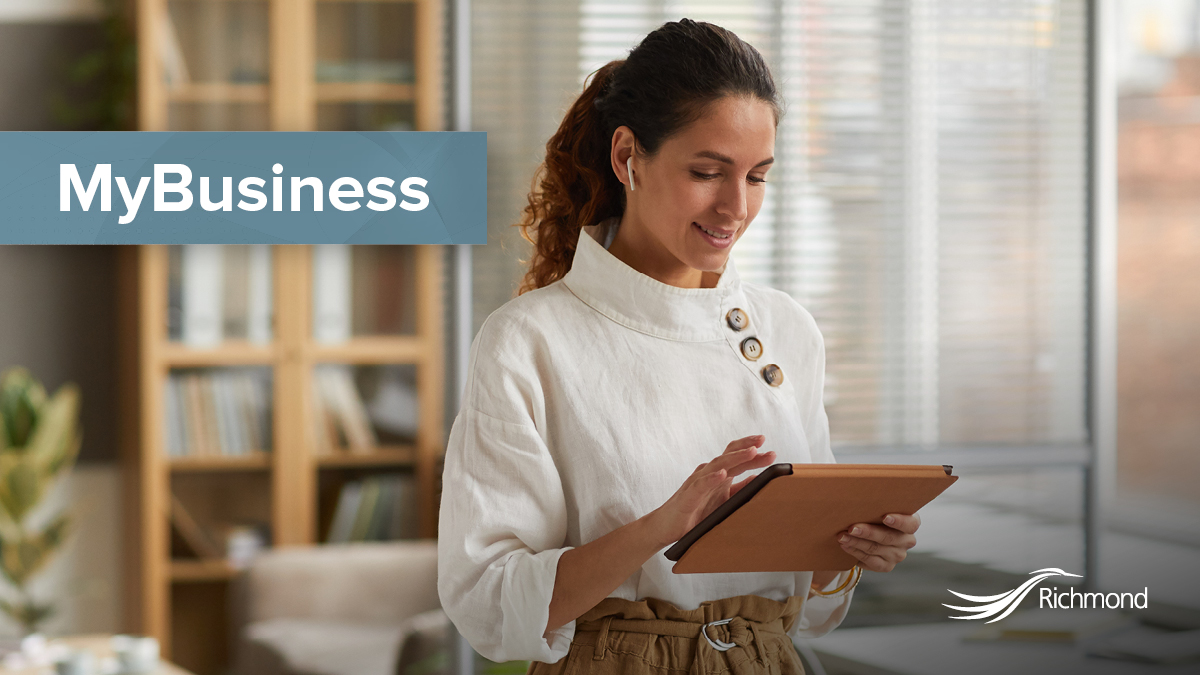 The City of Richmond has now launched MyBusiness, our new online business licencing service within the City's MyRichmond portal.
MyBusiness streamlines the business licencing process through an online self-service option that provides new and existing business owners with the convenience of applying for, updating, and renewing their licences online without having to come in to City Hall.
MyBusiness is a new tool integrated into MyRichmond, which provides "one customer profile" for each Richmond resident or business person. This e-portal ensures a consistent and streamlined experience when interacting and accessing the City's services on demand.
As a business owner, you can conveniently access MyBusiness on your smart phone, tablet and laptop. What can you do on MyBusiness?
• Apply for a new business licence
• Renew your business licence
• Change or update your business licence
• Make online payments
• Check your application status
MyBusiness saves you time and provides improved access, increased availability, and a streamlined business licencing process.
Visit the MyBusiness webpage to learn more.