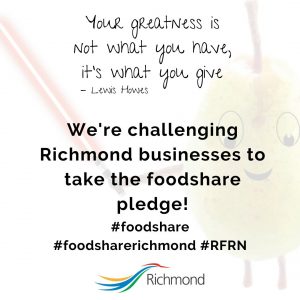 In response to the COVID-19 pandemic, we invite local food businesses with surplus food to join us and take the #foodshare pledge, you'll be helping those in need of food, at this unprecedented time in history.
When you take the pledge, you'll be able to donate your surplus to over 100 charities and nonprofits, through the FoodMesh marketplace. Your metrics will be tracked and shared, and all transactions will be kept for your records.
Our goal? To generate an additional 10,000 meals throughout the month of April for residents in need.
What is the Richmond Food Recovery Network?
Late last year the City partnered with FoodMesh, a local organization with a proven history of fighting food waste by matching supply with demand, to launch the Richmond Food Recovery Network. The unique program is designed to prevent 225,000 kg of food from going to waste, using it to create approximately 300,000 meals for Richmond residents experiencing food insecurity – all within its first year.
The web and app-based exchange platform creates an online network where Richmond‑based food businesses and farmers with surplus food can either donate or sell it to charities, farmers or businesses that can use it.
Registering is free and Richmond businesses who join the network can securely find a home for their overstock, mislabeled, close to expiry, distressed and aesthetically-imperfect food by choosing to either sell it to another business and recover some of the cost, or donate it to charities to support those in most need.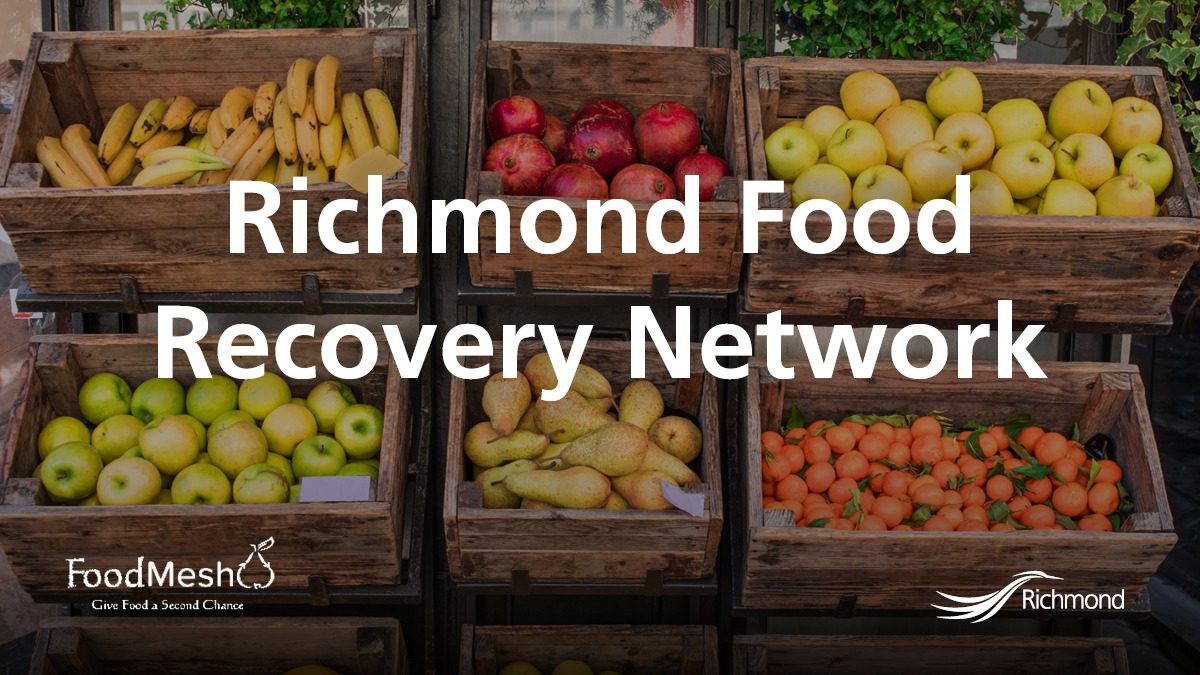 —
Posted on April 3, 2020