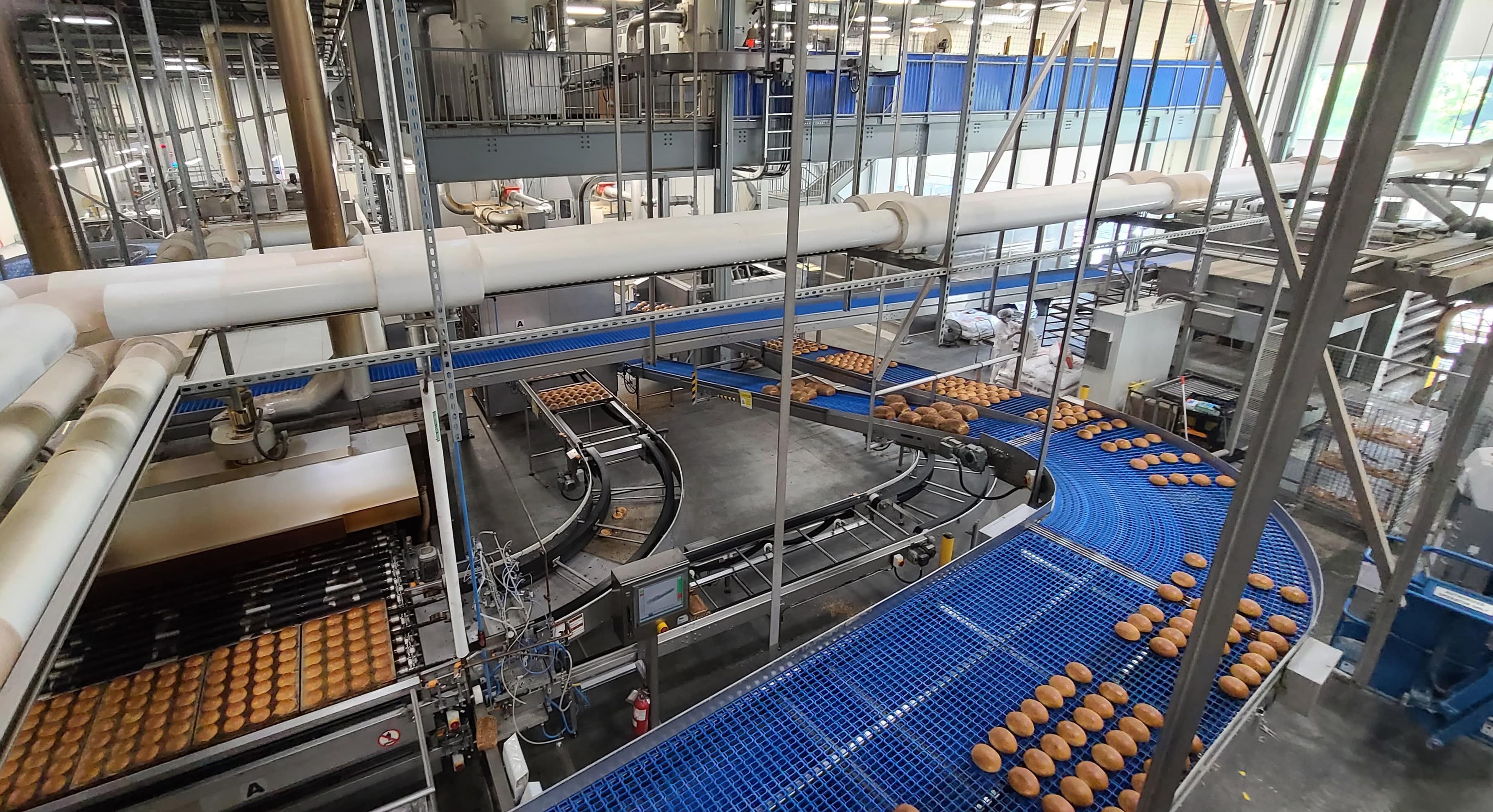 Thinking about expanding or relocating your business?
Food, Beverage, & Manufacturing facilities across BC are more often facing restrictions on space, limitations on their infrastructure and utilities, and layout or flow issues due to organic growth. We often work with manufacturers that have grown over time into as many as 8 separate locations adding a significant strain to their operations.
Decision makers are forced to decide on expanding, relocating or optimizing existing operations to ensure business continuity. While a daunting task at first glance, an expansion or relocations allows you to revisit legacy processes and redesign layouts to better suit your production operations.
The prospect of a brand-new shell building or greenfield build-to-suit facility is appealing to many manufacturers. Unfortunately, Industrial Real Estate is extremely competitive with vacancy rates less than 1.0% and most new builds on the horizon have committed tenants or owners. Whether considering an expansion or relocation, here are four areas to consider:
Process First, Building Second
To determine if you need to expand, re-optimize, or relocate, it's important to begin forming concepts of your layout based on optimal product flow, human flow, utilities design, and allowing room for growth. This will dictate the shape and form of the building required to suit your operations and will help to answer if your current footprint will work.
If searching for a new space, this conceptual phase will give your realtor data-drive clear mandates. Consider engaging a multidisciplinary consultant to help define these concepts for your facility early on.
Understanding of Costs
It's important to understand how your unique manufacturing operation will affect building infrastructure to get a sense of design and construction costs. While estimating on $/square foot works well for conventional or commercial spaces, it's generally not recommended for a process-intensive operation such as manufacturing or food & beverage plants. Instead, a small investment into a feasibility study will pay dividends on your final outcome by investigating:
Existing and potential new infrastructure needs
Production area space utilization and material/product flow optimization
Code investigations or permitting implications
CapEx and OpEx cost budgets of various designs
Risks and Timelines
Municipality Engagement
Depending on the municipality and the type of operation you run, there may be multiple authorities having jurisdiction (AHJ) – Local Municipality, WorkSafe BC, Federal, MoE, CFIA, Port Authority, MetroVan etc. Make sure your hired consultant is engaging in early communications with these AHJs to align with their deliverable requirements. This is key to managing time frames throughout the design and buildout of your project.
Additionally, many Economic Development Departments are aiming to retain manufacturing companies within their municipal limits. Reaching out to these individuals to discuss your real estate predicaments is an excellent way to find grant opportunities that exist at the local, provincial, or federal level. Not all grants providing funding for manufacturing equipment, design, or construction; but those available for other areas of your business (marketing, product development, etc.) can help free up funds for your expansion and relocation projects.
Your Execution Method
There are multiple avenues for you to consider once it's determined an expansion or relocation is required and each have their pros and cons.
Two more popular ones are:
Design-Build – Lends itself well to straightforward projects free of complex operational and production processes involving material flow, equipment, and operators.
Design-Bid-Build – In this format, design concepts and detailed engineering begin first so that contractors and trades can bid on a more complete project which gives an apples-to-apples comparison and tighter cost controls.
—
Posted on October 22, 2021
Guest blog post by Alex Osborne, P.Eng, MSc.
Projects Development, Enginuity Consulting
https://enginuity-consulting.ca/sectors/food-beverage/