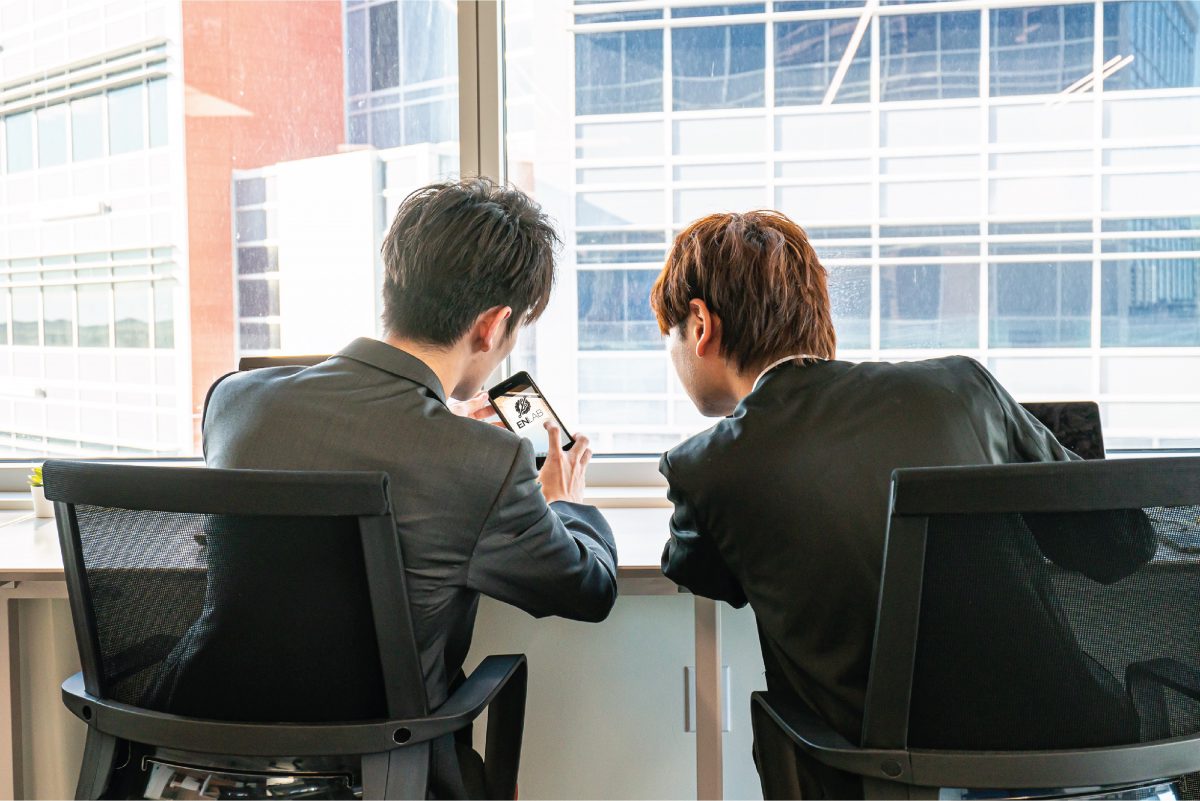 Photo credit: En Lab Coworking Space
"Decentralization of workforce" and "startup culture" have been popular terms circulating in the past decade, but what do these concepts actually look like in practice? The COVID-19 pandemic has forced thousands of large companies around the world to restructure their hierarchical structure and change their office layout.
Work-from-home measures have stimulated Vancouver's company leaders to consider a more flexible office environment—such as coworking spaces. What differentiates a coworking space's desks, offices, and conference rooms from an ordinary office is that space is shared with multiple companies and operates on flexible schedules. The innovative and casual environment promotes an air of freedom amongst work teams, which can help people better find creativity, confidence, and productivity.
Rent in downtown Vancouver is comparatively high and Richmond is currently seeing a transformation into BC's next metropolitan hotspot for companies of all industries. New startups, especially those in the tech or consulting industries, are recognizing reasons to stray away from corporate hierarchy. These Richmond businesses are instead turning to open-concept, networking-friendly, and low-commitment coworking spaces that have migrated from downtown Vancouver.
"As a business owner myself who has always been connected to Greater Vancouver's startup community, I have witnessed decentralized companies first-hand. They are flexible, liberated, motivated, and egalitarian," says Robert Fujita, co-founder of Richmond's En Lab Coworking Space, "These are the qualities that we have tried to simulate in our coworking space."
There are several parallels between a decentralized company and coworking spaces.
Flexible Schedule
A poll in 2020 reveals that more than 50% of Canadians favour a 30-hour workweek, or a 4-day work week, as opposed to the traditional 40 hours. (Angus Reid). Shorter workweeks and flexible hours support the non-traditional work model and are successfully carried out at coworking spaces that often offer 24/7 access to the space. In this way, a team member can choose to enter the office when they are most productive.
Flexible Space
There is no better way to enforce a model of directors and employees being on the same level than by literally allowing them to work in the same area. With the entire company working beside one another in an open space, free of hierarchy walls, people will feel like team members instead of employees.
Networking Opportunities
In today's generation, staying in the same position in the same company is not seen often anymore. Instead, people are always searching for new opportunities and collaborations. Coworking spaces provide an organic networking environment that nurtures long-term relationships. As the name entails, coworking spaces are the perfect ecosystem for coworker relationships to form and strengthen.
With BC's COVID-19 Restart Plan having entered Phase Three, many businesses in Richmond are considering the option of including flexible coworking space in their re-opening plans.
Below is a list of popular coworking spaces in Richmond that are booking up quickly.
1. En Lab Coworking Space
8477 Bridgeport Road #880
2. iSpace Coworking
210-7911 Alderbridge Way
3. Hycity Hub
13986 Cambie Road #278
4. Hellospace
3671 Viking Way #6
5. Whitebox Coworking | Richmond
11100 Bridgeport Road #140
6. Regus | Richmond
South Tower, 5811 Cooney Road, Suite 305
7. Marco Polo Coworking 
10013 River Dr, 2nd Floor
8. Steveston Hub
3551 Moncton Street, 2nd Floor
Do you have a coworking space in Richmond that is not on this list? Contact us today! To view all office space available for lease in Richmond, visit SpaceList.
—
Posted on August 24, 2020
In Partnership with En Lab Coworking Space