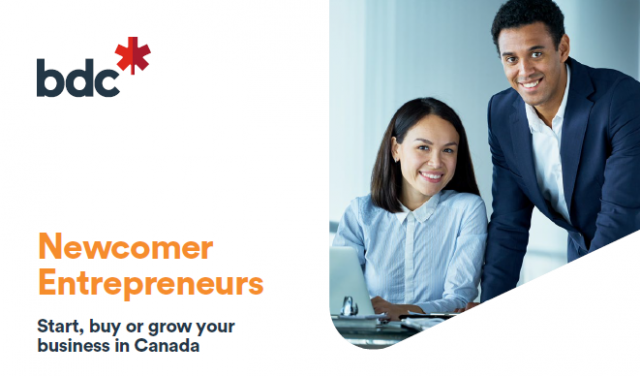 Recognizing that newcomers to Canada face unique challenges in starting or growing their businesses, BDC has launched the Newcomer Entrepreneur Success Team (NEST).  As a Crown corporation and the only bank in Canada dedicated exclusively to entrepreneurs, BDC is committed to the long-term success of Canadian entrepreneurs, supporting over 56,000 small and medium-sized enterprises at all stages of their development
BDC's new NEST team boasts eight languages, expertise in business planning and finance, and an extensive network of partners. The team works with newcomers to overcome barriers they may face in starting, growing or buying a business in Canada.  Specially selected articles with practical advice and glossary of Canadian business terms are offered in eight languages to help newcomers navigate Canada's business environment. BDC can also provide financing to support the business.
BDC advice and tools to support newcomer entrepreneurs:
We, at BDC NEST want to hear about your entrepreneurial journey.  Contact us at [email protected]
*If you are not a newcomer, we can still assist and introduce you to a colleague at one of our business centres closest to you.
—
Posted on December 10, 2019
In Partnership with BDC NEST